Music Lessons for Kids and Adults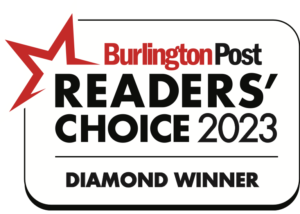 Music Lessons at Capstone Music is an experience unlike other music centres. Our teachers (real performing artists) are as passionate about their music as they are about teaching you and your children. Looking for music lessons nearby?  Then visit the most awarded music school in Burlington. We're near you and offer the best learning experience!
We teach all the instruments you and your kids would ever want…guitar, piano, drums, bass, ukulele and more. We have fantastic vocal coaches/artists, too!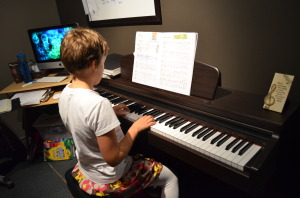 Piano
Lessons
From beginners to pianists with some experience, we will take your love of the keyboard to new levels. Our piano lessons are customized to suit your style and learning preferences and capabilities. Piano-keyboard is a great way to learn the fundamentals of music and note reading. Before you know it, you'll be playing real music on the piano…you set the pace!
Singing-Vocal Lessons
Take your voice to new places with private vocal coaching at Capstone Music. Our vocalists will teach you the fundamentals that will transform your singing and advanced techniques that will amaze you and your audience. If you're a beginner, fear not… you'll be belting out tunes before you know it. For vocalists with some experience, singing lessons with our experienced singer-artists will advance your skills beyond your expectations!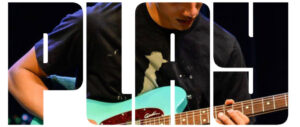 Guitar Lessons
Whether electric or acoustic, guitar lessons are taught by the pros at Capstone Music. Basic guitar playing concepts are taught to form a strong foundation yet our guitar curriculum is relaxed and can be tailored towards your individual preferences. Whether you aspire to "rock out" or strum songs to your children and friends, guitar lessons at Capstone Music is the right fit for you.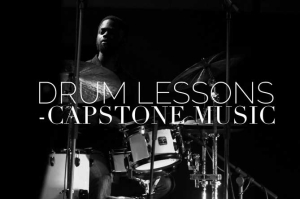 Drum Lessons
Release the inner drummer in you with some real training on the instrument we all like to think we can play! Our drum lessons will turn the pencil drummer into a pro percussionist. Feel the beat, and come on in…our drum teachers are waiting!
Ukulele Lessons
The ukulele revival is on and we're right on trend with ukulele lessons. This unique instrument is growing in popularity and adds amazing elements to modern music and a fantastic choice for solo play. Learn from our Ukulele strummers and join the new-again uke movement.