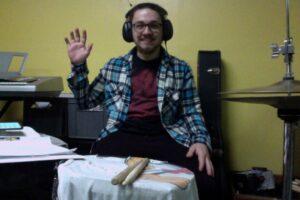 Tim Houghton – Drum Instruction
Tim Houghton started playing drums when he was 11 years old, and started to take lessons not long after. In 2014 he went to Mohawk College to study and practice the drums, graduating in 2017.
He grew up loving classic rock music and would often have fun learning and playing along to his favourite songs, with the help of his teachers. Tim tries to help his students do the same by teaching the fundamentals and how to apply them in music.
Contact us to meet Tim and the Capstone Music team for drum lessons!