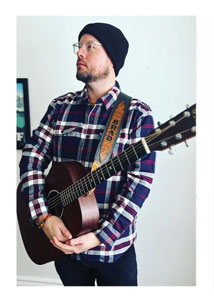 Brad loves music. No. Really. Brad is one of the most passionate hardworking musicians and music fans that you will ever meet. Thanks to the early discovery of The Beatles at an early age, Brad asked his parents to learn how to play the guitar at the age 7, and the rest is history!
He started to write music and play gigs in the Toronto area at the age of 16.  Brad is a guitar teacher of all ages, teaching in the GTA and in the Montreal area over the last 15 years. Brad has performed on stages across Canada with his Rock Bands The Good Luck Foundation. Reverie Band and Solo Acoustic under his name.
With over 29 years of experience in all things music, Brad is available to share his knowledge and love of music with students of all ages for Guitar, Bass, Piano Drums or Vocals.