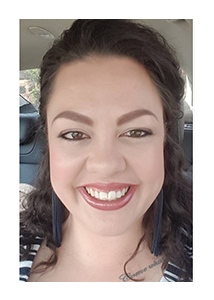 Nicole is originally from South Africa. She has been playing piano since the age of 8 and studied through the Associated Board of the Royal Schools of Music. . Nicole also plays the marimba, steel pans, guitar and ukulele.
Nicole has been in a number of bands, playing the drums for a Punk-Rock band, keyboard in a Neo-Classical Death metal band as well as playing steelpan for an Afro-jazz band. Nicole's philosophy as a tutor is to create a safe space for her students to be expressive, explorative and find a confidence in themselves through music. Nicole's main goal is to give students the same joy that she found when she was introduced to playing an instrument.
Nicole likes to read and paint in her downtime and enjoys exploring as many new places as possible in Southern Ontario as a newcomer to Canada.