Exciting news! 
"
Tot Shop Parties" – 
Capstone Music's Tot Shop with Miss Michelle has taken on a new format, and we will now be offering "Tot Shop Parties"!  These classes will be hosted at our North location 10-1500 Uppermiddle Rd.
These will be one off themed events.  Each class will have a theme with a special craft/activity, singing, instrument exploration and movement! This class is designed for children ages 18 months – 4 years old.

"Tot Shop Parties" are $20 a child per class. Make sure to reserve your spot today, as we will have a maximum number of students per class.
Our final class for 2019 will be our
Christmas Party – Saturday, December 14th – 9 am-9:45 am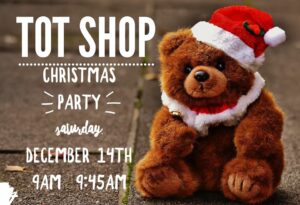 It seems that there are more kids music programs out there everyday. Capstone Musics Tot Shop has FUN, GAMES, SONGS & CRAFTS all with one simple purpose… ESTABLISHING A LOVE OF MUSIC!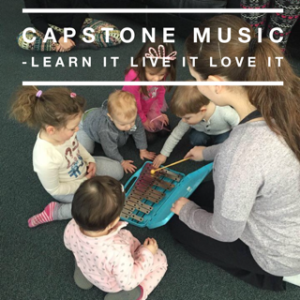 Pre-school music is said to be the best effective and natural memory trigger. The best way to learn abstract basics in life such as COLOURS, LETTERS, WORDS AND MUSIC is to re-enact them through singing, acting and dancing about them. The very stuff toddlers love and connect with! How is it you think that you can recall some nursery rhyme classic songs still to this day? It's because our brains are most impressionable even from the beginner stages of "toddler-hood".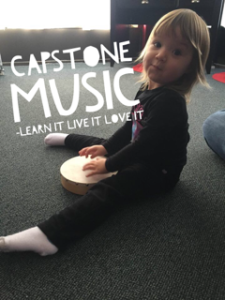 Tot Shop helps to break down language barriers, help numerical understanding, emotional understanding, physical coordination and more. There are a number of statistically related benefits of exposing children to music this soon!We at Capstone Music have created this program to promote healthy growth and neurological development for our youngest pupils… but above all, WE WANT THEM TO HAVE FUN AND ENJOY MUSIC! 
TOT SHOP INCLUDES: Group interaction· Introduction of new instruments· Technical and visual music prep· Lots of songs· Lots of dance· Lots of fun; All of our teachers have extensive backgrounds in early childcare and music education. Maximum of 10 children per session, so sign up quickly so you don't miss out. Let's create a natural interest for music from the earliest point in our children's lives that we can!