Baby & Me Music / coming soon!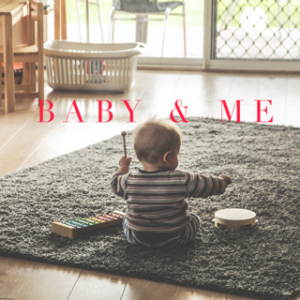 Baby & Me is the perfect way to introduce your baby to the love of music! This half hour class incorporates singing and rhythm with shakers and props. Each
week we will explore new songs, as well as learning our core material.
At Capstone Music our instructor, Miss Michelle, has over a decade of experience performing and educating young children and is a graduate of Sheridan's Music Theatre Performance Program.  Since having her own daughter, she has continued to develop music programs intended for babies and toddlers
This class is intended for babies aged 0-18 months, and then they will graduate to Tot Shop for toddlers!
CONTACT US IF YOUR INTERESTED 905-315-8911