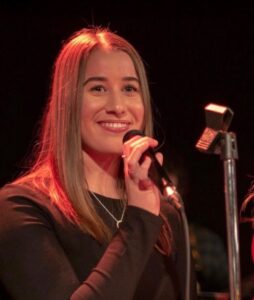 Alessia Lucci – Vocal & Piano Instruction
Alessia is a Pop and R&B singer/songwriter, who has been passionate about music since an early age. Alessia has completed the music program at Cawthra Park Secondary School, and then went on to graduate with honours from the Applied Music program at Mohawk College, specializing in Contemporary Voice.
Alessia's music education has given her the opportunity to work in diverse musical environments, where she was able to explore styles such as rock, soul, classical, and jazz. Alessia loves to perform, and is always finding new areas to challenge her own musical and professional growth.
Alessia has helped students find their own sound & strengthen their vocal abilities, become more confident in performances, and write songs that suit their own unique characteristics!
Contact us to meet Alessia and the Capstone Music team for singing & Piano lessons!