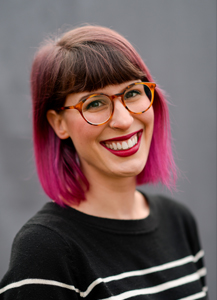 Kaela Bosch – Piano & Vocal Instruction
Kaela teaches voice, piano and violin. She specializes in making lessons fun and accessible and loves using a variety of pieces, games and worksheets to teach students about music. Kaela believes that music is about more than simply sitting at a piano bench or singing a song; it's about exploration. Art is not limited by age and Kaela greatly enjoys teaching students at many different stages of life!
Kaela has a Bachelor of Music Performance and an Opera Diploma from WLU and was voted Best Music Instructor in Burlington's 2020 Reader's Choice Awards. Outside of teaching, she enjoys sewing, photography and playing with her dog.
Contact us to meet Kaela and the Capstone Music team for piano and singing lessons!